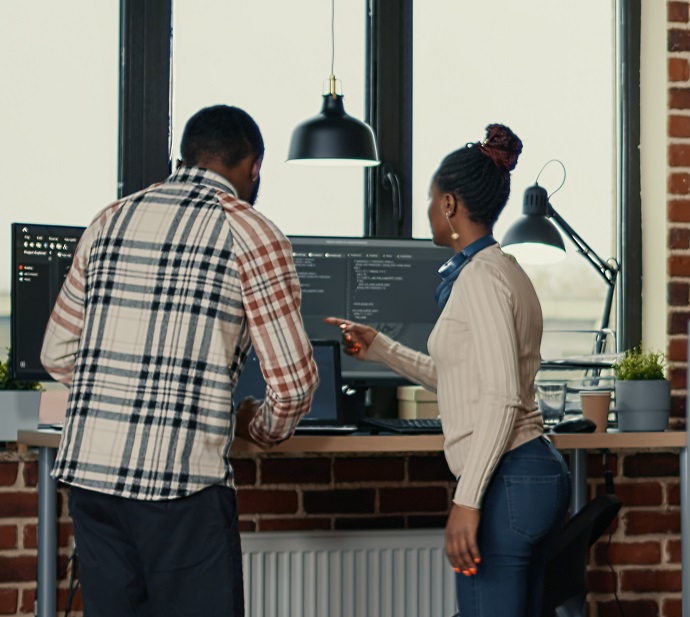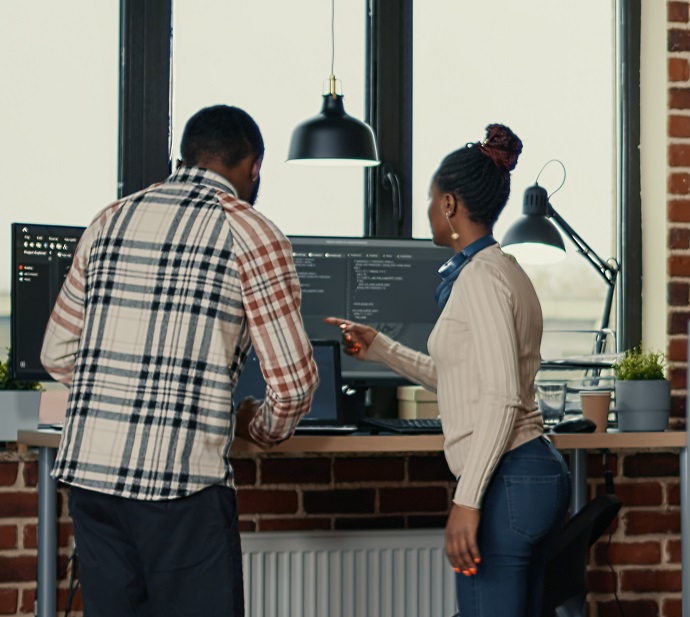 7+ YEARS OF EXPERIENCE
We do what we love & we
love what we do.
We help enterprises transform into a digital business through the connective power of data, technology and experience.
One - Stop Solution
We offer end-to-end IT services, design, development, quality assurance with a dedicated group of experts for various industry domains and technologies.
Customer Focus
In this constantly changing and challenging business world, we aim to provide competent advice as per the custom needs of the client to meet their business goals.
Building a world that works better for everyone
Panatech is the partner of choice for many of the Africa's leading enterprises, SMEs and technology challengers. We help businesses elevate their value through custom software development, product design, QA and consultancy services.
We are a Consummate Custom Software Development company delivering splendid business IT Solutions and related services to customers across the globe. Our development services are led by our dedicated and passionate team to provide best industry practices combined with technology expertise and business domain knowledge to drive digital transformation. Our proficiency in understanding business challenges and professional competence allows us to create a better experience for our customers.
We have emerged and marked our presence in different continents by providing Bespoke software development services to all major Industry Domains..
At present we are a Robust Team having diverse skills with more than 7+ years of Technology experience engaging with customers at Deeper level to provide cutting edge solutions and innovations.
Problems We'll Help You Solve
Our team of more than 20 software experts are able to tailor our core services to fit your business requirements. And for those most complex of challenges, we'll engage experts with a grounding in physics and mathematics – to guarantee success where software expertise alone might not be enough.
Adapt to changing demands with agile, innovative, technologies – like blockchain, Data Science and Cloud. We will translate your needs into transparent and scalable custom enterprise solution tailored to your customers' needs and your unique business environment and goals.
We build scalable software solutions that provide an integrated digital environment for the enterprise's dispersed IT systems, geo-diverse site locations and fragmented remote teams. Optimize and unify your digital ecosystem to enable your enterprise's continued growth and ensure its scalability for the future